Dentures
Plano, TX
Dentures are a versatile and popular way to restore your smile after tooth loss. Today, dentures come in many forms to accommodate the needs of a wide range of patients. People are often surprised to learn how far denture technology has come. Now, dentures are more comfortable and natural-looking than ever before.
Dentures are available at Texas Implant & Dental Specialists in Plano and the surrounding area. If you are considering tooth replacement options, find out if dentures are the right choice for you. Call our office at (972) 535-6555 to schedule an appointment.
What are Dentures?
Dentures are a full or partial set of prosthetic replacement teeth one wears in their mouth to replace lost teeth. In the majority of cases, dentures are removable. Dentures can be full or partial, temporary or permanent, removable or fixed. Adult teeth are supposed to last a lifetime but sometimes fall out and need replacement, despite one's best efforts.
Good oral hygiene can help preserve teeth, but some people are genetically predisposed against tooth longevity through no fault of their own. When this happens, tooth replacement options are essential to help preserve one's oral health, function, and confidence in their appearance. In addition, dentures offer an alternative for patients who are either not candidates for or do not feel comfortable getting dental implants or dental bridges.
"Adult teeth are supposed to last a lifetime, but sometimes, despite one's best efforts, teeth fall out and need replacement."
Types of Dentures
Partial vs. Complete
Dentures can fit almost anyone, whether their tooth loss is partial or full. The periodontist may recommend a partial denture to those who still have part of their natural teeth. There are a few different versions of partial dentures. Typically, a partial denture is a plate of one or more false teeth made of acrylic, plastic, metal, or a combination of these. Clasps and rests adapted around the natural teeth hold the partial denture in place. A complete denture replaces a full set of teeth after removing them, and the gum has healed. A plastic base made to look like gums supports a full set of false teeth. Porcelain tends to be the choice for permanent dentures. However, people wear temporary or immediate dentures while waiting for the complete ones. Temporary dentures are often made of less expensive material. Adhesives are available to help hold conventional dentures in place.
Removable vs. Fixed
Many are happy to learn that dentures offer removable or fixed options besides coming in partial and complete. A fixed denture usually requires more surgery and the use of more implants to stay in place. Fixed dentures, also known as permanent dentures, always stay in the mouth and are growing in popularity. If implant surgery is not appealing or a person is not a good candidate for the fixed option, removable dentures offer an alternative. Another removable type uses implant technology to make dentures that can snap in and out.
"Many are happy to learn that dentures offer removable or fixed options besides coming in partial and complete."
Advantages of Dentures
Dentures help support the structure of your face. They prevent the facial muscle sag that can happen when all one's teeth are lost. Preventing facial muscle sag can help make a face look fuller and younger. Partial dentures prevent the shifting of the remaining teeth, helping to maintain a smile's structure and alignment. In addition, today's dentures look so natural that it is hard for people to tell when someone is wearing them.
Besides the many types of dentures on the market, dentures offer benefits that go far beyond the cosmetic. For those that do not like the idea of having surgery or a fixed foreign device in their mouth, dentures are an attractive option. They make eating and speaking easier and more pleasant in addition to being a cost-effective option. Many dental insurance plans will cover a portion of the cost of dentures.
"In addition, today's dentures look so natural; it is hard for people to tell when someone is wearing them."
Disadvantages of Dentures
Dentures offer several amazing benefits, but there are some issues to consider. Unless the dentures are implant-supported, there is a chance of them slipping or falling out. This risk lessens by working with a dental professional to make sure they are well fit.
It is important for patients to keep their dentures well maintained. At some point, this involves having dentures relined or rebased. A person's mouth naturally changes with time. So eventually, dentures will not fit as they did when the person first got them. A practitioner will need to add to the denture base or replace the base, so the denture accommodates the changes that come with age. Patients should completely replace their dentures every five to seven years.
"A person's mouth naturally changes with time. So eventually, dentures will not fit as they did when the person first got them."
Questions Answered on This Page
People Also Ask
Process of Receiving Dentures
It is helpful to know how to prepare for the procedure and what to expect. If any teeth need to be extracted to make the mouth ready for dentures, that will be done first. The practitioner will consult with the patient on the prosthetic teeth' size, shape, and color. Next, our team will take impressions to send to a lab where technicians construct the dentures. During the time between taking the impressions and the final denture fitting, the patient will have a pair of temporary dentures to wear, so they do not have to go without teeth during that time. The number of appointments it takes from consultation to final fittings varies by patient.
It is normal for dentures to feel awkward at first; however, this feeling will fade with time. The muscles of the cheeks and tongue will need time to get used to the denture and learn to hold it in place. Excess saliva and minor irritation are common experiences when one first gets dentures, and these feelings will fade as well. If one still feels the dentures are ill-fitting after a time, they should follow up with our team to see if an adjustment is necessary.
Caring for dentures at home is an important part of making them last. Dentures should be soaked in cool or room temperature water when not being worn to maintain their shape and flexibility. Never use hot or boiling water. Dentures should be taken out for cleaning once daily. Use a soft-bristled toothbrush, water, and mild soap or denture cleaning solution. Dentures should be taken out when a person sleeps. The only time they should be worn continuously is for the first 24-hour period after a patient first gets them.
"Caring for dentures at home is an important part of making them last."
Frequently Asked Questions
Q. How much do dentures cost?
A. The cost varies from patient to patient. Factors that determine the price are the type of denture and the procedures involved. Patients are advised to contact their dental insurance provider to see how much of the denture process is covered.
Q. Will I still have to go to the dentist regularly after getting dentures?
A. You will still be advised to go to the dentist once every six months, even after getting dentures. The practitioner will still monitor the health of your mouth and gums. Also, you will want to check in with the dentist about how the dentures are fitting. Eventually, they will need to be relined or rebased.
Q. Can dentures be whitened?
A. Dentures, though highly stain resistant, cannot be lightened like natural teeth. Therefore, always clean your dentures with a soft-bristled toothbrush, soap, water, or denture cleaner to prevent stains. There are commercial-grade denture cleaners for more severe stains. They can usually be purchased from a dentist's or periodontist's office.
Q. How do dentures stay in place?
A. Traditional dentures stay in place by natural suction. They fit over the top and bottom by covering and suctioning to the gum and bone. In the case of snap-on dentures, they affix to the abutments atop the implants to stay in place. If one has traditional dentures and has trouble keeping their dentures in place, they can use denture adhesive for additional support. However, one must remember that adhesive will not fix an ill-fitting denture. Our team will strive to make sure your dentures give you the best fit possible.
Q. What is the best type of denture?
A. There is not a best or better denture. The best denture varies by patient. Our team will examine your situation, discuss your priorities, and decide what type of denture best suits your needs.
Start Feeling Better – Visit Us Today
By visiting us as soon as possible, our team can help get you the professional treatment you need. Instead of waiting around and allowing the symptoms to get worse, we can provide you with treatment options.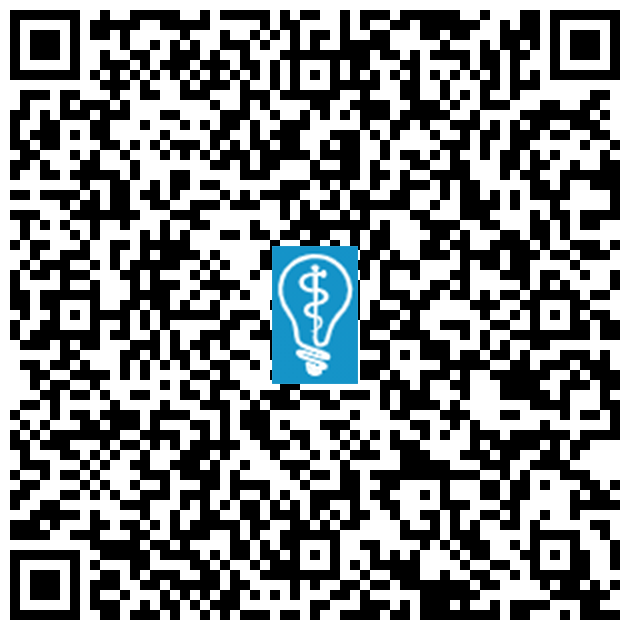 Scan here to view this page, Dentures, on mobile
Call Us Today
Dentures are an excellent tooth replacement option for many people. Our team at Texas Implant & Dental Specialists can help you decide what is right for you. Call us today at (972) 535-6555 to learn more about our services or schedule an appointment.
Helpful Related Links
About our business and website security
Texas Implant & Dental Specialists was established in 2007.
We accept the following payment methods: American Express, Cash, Check, Discover, MasterCard, and Visa
We serve patients from the following counties: Collin County, Denton County and Dallas County
We serve patients from the following cities: Plano, Frisco, Allen, McKinney, Garland, Richardson, Prosper, Wylie, Murphy, and Dallas

Norton Safe Web

. View Details

Trend Micro Site Safety Center

. View Details
Related Posts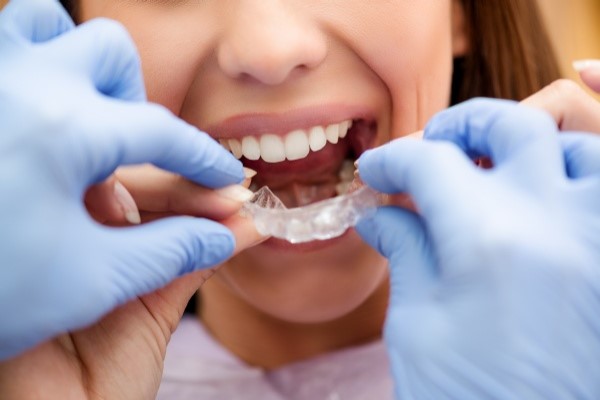 Invisalign® is a teeth straightening treatment method that uses clear aligner technology to gradually move teeth into the proper alignment. Invisalign® has grown in popularity over the past decade, and this review discusses the reason for its rising popularity.Invisalign is popular for several reasons. One of the more notable reasons is that they offer a…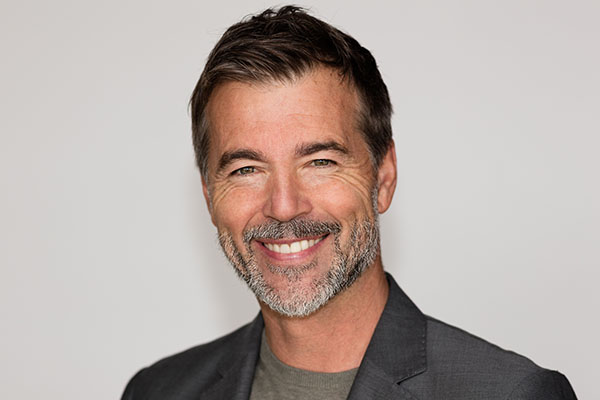 General dentistry helps prevent, diagnose, and treat a wide range of dental issues, like tooth decay and gum disease. General dentists are the most common types of dentists, and they spend most of their time performing preventative treatments.Many patients have oral health questions for general dentists. Here are the answers to the most frequently asked…
General dentistry offers multiple ways to cure bleeding gums, with many of them being simple solutions. Bleeding gums should not be ignored; they could be caused by something as minor as brushing too aggressively or something as serious as chronic gum disease. A visit to a dentist is in order if your gums often bleed…
Explore additional topics covered on our website: