Preventative vs. Therapeutic Treatments
Plano, TX
Preventative and therapeutic treatments serve different purposes in treating gum disease. Patients with gingivitis, the earliest stage of gum disease, can pursue preventative measures to prevent periodontitis, the irreversible stage of gum disease. However, once periodontitis sets in, therapeutic treatments become the focus. Our team can assess the patient's gum health and recommend the right form of treatment.
Our team can help you prevent and treat periodontal disease. Preventative and therapeutic treatments for periodontal disease are available at Texas Implant & Dental Specialists in Plano and the surrounding area. Call our office at (972) 535-6555 for more information or to schedule an appointment.
What is a Preventative Treatment?
Preventative care is aimed at individuals with healthy mouths to make sure they stay healthy through education, risk assessment, and early detection. These treatments seek to lower a person's risk of periodontal disease, which can involve advice on lifestyle and habits in addition to guidelines for oral cleaning and care. Early detection is another primary goal of preventative treatment. This means catching small problems before they become big ones, such as recognizing gingivitis before it advances to periodontitis.
In the basic sense, preventative treatments keep the patient from developing periodontal disease in the first place. From this stage up through gingivitis, the early stage of gum disease, the patient can do much to prevent periodontal disease from setting in. Since gingivitis is reversible, improving one's oral hygiene routine is an effective way to prevent periodontitis.
Preventative treatments reduce negative impacts on individuals and societies. These measures save the patient money and spare them the time, discomfort, and hassle of the more involved therapeutic treatments for periodontitis. Reduction in periodontal disease also serves to prevent associated systemic diseases as well as reduce their financial impact on healthcare systems.
"Preventative treatments are performed on individuals with healthy mouths to make sure they stay that way through education, risk assessment, and early detection."
What is Therapeutic Treatment?
Despite one's best efforts at prevention, it is not always possible to prevent the development of periodontal disease. Though poor oral hygiene is a leading cause, some people may have a genetic predisposition to the condition or lack the resources to access better dental care. According to the World Health Organization, irreversible periodontal disease is common, with nearly 10% of the global population at risk for tooth loss due to severe periodontal disease. Therefore, those seeking therapeutic treatment for the disease are not alone.
Therapeutic treatment is the next step when prevention fails, aiming to limit the negative effects of periodontal disease and slow or halt the progression. Luckily, with the right treatment, those with periodontitis do not have to face tooth loss. Therefore, it is possible to maintain a very high standard of oral health even with this condition. Also, thanks to advances in tooth replacement options, now more than ever, those who face tooth loss can restore their smiles.
"Therapeutic treatments aim to limit the negative effects of periodontal disease and slow or halt the progression."
Types of Preventative Treatments
When it comes to preventative treatments for periodontal disease, there are many steps a person can take at home. Along with a diet low in sugar and other food and drinks that contribute to tooth decay, people can keep their gums healthy by:
Being a non-smoker
Brushing twice daily using a fluoride toothpaste
Daily flossing or using interdental brushes or a water flosser for hard-to-reach places
Seeing a dentist for routine check-ups and cleaning
Patients should avoid chewing tobacco products, and most dental professionals recommend using a soft-bristled toothbrush and an ADA-approved mouthwash. Often, adhering to strict oral health guidelines is enough to prevent gum disease.
A periodontist may recommend gingivitis-fighting mouthwash and a procedure called scaling and root planing. This deep cleaning procedure removes plaque and tartar from under the gum line and smooths the roots, so the gums attach more snugly after. This procedure is also the first line of therapeutic treatment for periodontitis. However, if carried out in the early stages, this procedure can reverse gingivitis before it progresses to the irreversible stages of gum disease.
"Often, adhering to strict oral health guidelines is enough to prevent gum disease."
Types of Therapeutic Treatments
Periodontists first apply non-surgical approaches to gum disease therapy. Scaling and root planning is a non-surgical procedure that we may recommend at least twice a year or more for those with periodontal disease. This, along with better home oral care, is sometimes enough to keep the condition at bay. Some periodontists prescribe a medication delivery system involving custom fit trays the patient wears at home. This treatment may work in tandem with regular deep cleanings.
Surgical procedures are employed in cases where scaling and root planing are not sufficient. Surgical approaches commonly include flap surgery, gum grafting, or bone grafting. Also known as pocket reduction surgery, this technique requires the periodontist to lift back a small section of the gum for more effective scaling and root planing. Then the gum tissue is sutured back in place. Gum grafting is used to combat gingival recession. Tissue from the patient or a donor is used to cover exposed roots.
Besides protecting the roots, this procedure may give the patient a more cosmetically appealing experience. If periodontal disease has destroyed supporting bone tissue, this graft may be needed using the patient's own bone or donor or synthetic tissue. This graft helps hold the tooth in place and helps with the regrowth of natural bone. Each of these measures is designed to prevent tooth loss and promote healthy tissue.
"Scaling and root planning for those with periodontal disease may be recommended two times a year or more."
Questions Answered on This Page
People Also Ask
Choosing the Right Treatment
Deciding on the right course of treatment starts with determining the health of the gum and the progression of the disease. The American Academy of Periodontology recommends annual comprehensive evaluations. This is a way to assess a person's periodontal health by evaluating teeth, bite, gums, plaque, bone structure, and risk factors.
If evidence of damage to the tooth's supporting structures is found, further examinations involving X-rays and periodontal probing and charting are carried out. The periodontist uses special tools to discover the depth of the gum pockets around teeth, and the height of the jawbone is measured. This information helps determine what stage the periodontal disease is at.
When deciding on the right periodontal treatment, it is important for the patient to be informed. Questions patients should ask their periodontist include:
Are there any alternative treatments to consider?
How much recovery time is involved?
How often is a periodontal maintenance appointment needed?
How should one prepare for treatment?
What are the treatment options?
What is the recommended course of treatment?
Our team will ensure patients have a full picture of their treatment options and what to expect so they can make an informed decision they are comfortable with.
"The American Academy of Periodontology recommends annual comprehensive evaluations."
Frequently Asked Questions
Q. What is the best way to reverse gingivitis?
A. Gingivitis is the earliest stage of gum disease and can be reversed with a combination of lifestyle changes, home care, and regular professional cleanings. Scaling and root planing is recommended to get at the plaque and tartar under the gum line that can progress to periodontitis. Periodontists also recommend not smoking and chewing sugarless gum as well as reducing sugar and refined carbohydrate intake. Patients should brush at least twice daily and floss at least once a day. Antibacterial or ADA-approved mouthwash is also recommended.
Q. What is the ideal gum pocket depth?
A. The gums in healthy teeth should be attached firmly with a pocket depth of 3mm or less. If pockets are 4mm or deeper, gingivitis or periodontitis has set in. This is the point at which a periodontist recommends scaling and root planing.
Q. How often should I see a dentist to prevent or treat periodontitis?
A. For those with healthy gums with pocket depths under 3mm, twice-yearly dental appointments with good home dental care should be enough. Once signs of gum disease are spotted, the patient may need to see the dentist or periodontist more often. The number of cleanings and checkups is contingent upon what stage of periodontal disease a person has.
Q. If I have periodontitis, will I lose my teeth?
A. You will not necessarily lose your teeth if you have periodontitis. With regular appointments and intervention from a periodontist, tooth loss can be avoided. However, keeping up with regular periodontal treatments and recommended home dental care is crucial to maintaining the results.
Q. How do I know if I need to see a periodontist for treatment?
A. Your dentist will likely refer you to one if treatment from a periodontist is deemed necessary. The internet is a great source of information as well and offers the chance to read reviews from a practitioner's clients. The American Academy of Periodontology provides an online tool that allows you to search for periodontists by zip code.
Start Feeling Better – Visit Us Today
By visiting us as soon as possible, our team can help get you the professional treatment you need. Instead of waiting around and allowing the symptoms to get worse, we can provide you with treatment options.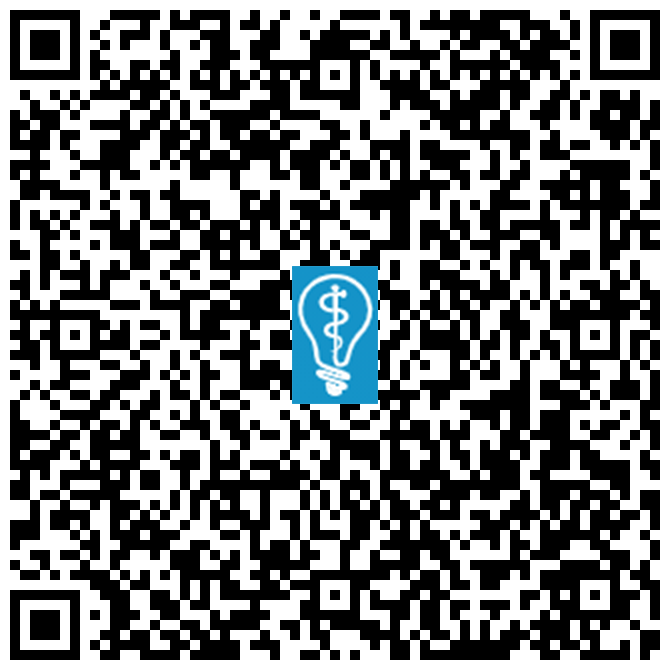 Scan here to view this page, Preventative vs. Therapeutic Treatments, on mobile
Call Us Today
Now there are more options than ever to prevent and treat gum disease. We look forward to answering your questions on preventative and therapeutic treatments for periodontal disease. Call Texas Implant & Dental Specialists today at 972-535-6555 to schedule an appointment for a consultation.
Helpful Related Links
About our business and website security
Texas Implant & Dental Specialists was established in 2007.
We accept the following payment methods: American Express, Cash, Check, Discover, MasterCard, and Visa
We serve patients from the following counties: Collin County, Denton County and Dallas County
We serve patients from the following cities: Plano, Frisco, Allen, McKinney, Garland, Richardson, Prosper, Wylie, Murphy, and Dallas

Norton Safe Web

. View Details

Trend Micro Site Safety Center

. View Details
Related Posts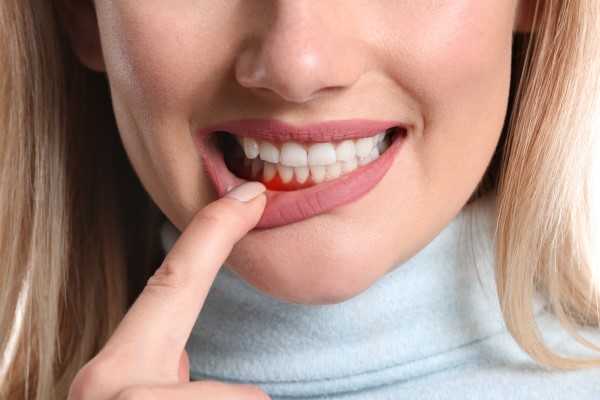 A periodontist will examine your complete medical and dental history on your first visit to the office. This is to check if you react to specific medications and have any pre-existing disorders impeding your dental care. Your periodontist will then perform a comprehensive gum examination to look for signs or symptoms of illness.In certain situations,…
Now more than ever, periodontal health is crucial. Gum health is vital to how you eat, speak, and feel about your smile. In addition, each year, we learn more about how closely linked the health of the gums is to the health of the entire body. This blog is part of our mission to pass…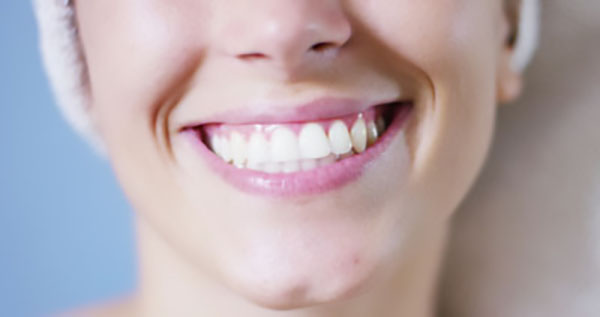 Periodontal treatment from a periodontist is a great way to address a range of gum and jawbone concerns. They can also treat issues like missing teeth. This review discusses the various treatment options that are available for patients who consult a periodontist and highlights the signs that indicate a need to visit this specialist.Popular treatment…
Explore additional topics covered on our website: