Laser Therapy in Periodontics
Plano, TX
Laser therapy is becoming a common trend in dental care by offering multiple benefits for treating gum and periodontal disease. Laser therapy may be standalone but can also work in conjunction with other treatments, depending on the severity of a patient's condition. Since it is non-invasive, laser treatments require less recovery time and can effectively treat many oral conditions without the use of tools, drills, and scalpels.
Laser therapy is available at Texas Implant & Dental Specialists in Plano and the surrounding area. We can properly diagnose your case and help treat the condition before it progresses. Call us today at (972) 535-6555 to schedule an appointment or learn more about our services.
Lightwalker® Laser Dentistry
We want to ensure every patient requiring periodontal treatment enjoys a comprehensive, minimally-invasive, and virtually pain-free experience at our practice. Periodontist, Dr. Marco Cueva offers laser dentistry treatment options for gum disease, gum recontouring, and other soft tissue procedures. If you have been putting off treatment because you are afraid of surgery, talk to us about the benefits of laser technology. For many patients, laser gum disease treatment means a fast recovery time and less time in our office.
Benefits of Lightwalker® Laser Dentistry allows Dr. Cueva to perform a number of soft tissue procedures with a high degree of accuracy and precision without drills or cutting tools so there is far less bleeding and trauma to the gums. Patients enjoy a much more comfortable experience without the vibration and pressure of a dental drill for faster recovery time.
Dr. Cueva has extensive experience with the Lightwalker® laser and uses some of the latest technologies in the laser industry.
What is Laser Therapy?
The first ruby laser was created in the 1960s, but it was not until 1990 that the first laser was developed for dental treatments. The FDA approved the first laser device in 1997 to treat hard tissues of the oral cavity. Since then, laser therapy has been widely used across the field of dentistry, especially in periodontics.
Lasers work by emitting light energy to safely and painlessly cut through and vaporize soft tissues. The laser machine consists of a thin fiber laser, the thickness of about three human hairs, that moves along the gumline between the teeth and gums. Light energy runs through the fiber and gently removes bacteria, decay, and infection from the desired areas.
"Lasers work by emitting light energy to safely and painlessly cut-through and vaporize soft tissues."
Why Laser Therapy is Performed
Laser therapy can treat a wide range of oral health conditions, primarily in periodontics to treat the various stages of gum disease, from gingivitis to advanced periodontal disease.
The most common laser therapy treatments include:
Biopsy or lesion removal. We can use laser therapy to remove a small piece of tissue (called a biopsy) so that it can be examined for oral cancer. Lasers can also remove lesions in the mouth and relieve the pain of canker sores.
Gum disease. By removing bacteria and decay from beneath the teeth, tooth roots, and gums, we can help to eliminate or prevent disease.
Root canals. Lasers can reshape gums and remove bacteria during root canal procedures.
Tooth decay. Lasers can remove decay within a tooth and prepare the surrounding enamel for the filling.
Most patients who undergo laser therapy have excessive bacterial decay or a gum-related issue. However, some cosmetic treatments, such as teeth whitening, may benefit from laser therapy.
"Lasers are used to remove bacteria and decay from beneath the teeth, tooth roots, and gums to eliminate or prevent disease."
Benefits of Laser Therapy
Although laser therapy is quite new and research remains ongoing, there are multiple benefits to receiving a form of laser therapy during a periodontal appointment. Four major advantages of seeking laser therapy are:
Accurate and precise targeting of diseased areas in the mouth
Less bleeding, pain, and swelling due to being a less invasive procedure
No need for general anesthetic
Reduced recovery and healing time
No treatment is without risk. Although laser therapy may be minimally-invasive and provide many advantages, some patients do not qualify for laser treatment. It is important to discuss options and alternatives in order to find the treatment that works best for each patient.
"Lasers target the diseased areas precisely and accurately."
The Treatment Process
Prior to treatment, we will create a periodontal chart and record the measurements of the patient's gum pockets, take necessary X-rays, and physically examine the mouth. Once we properly diagnose the patient's condition and its severity, we will curate a custom treatment plan including laser therapy and any other necessary or recommended treatments.
On the day of the laser therapy, we will numb the patient using a local anesthetic, which will only numb the targeted area. We use the laser to access and remove the inflamed gum tissue from around the patient's tooth roots. Then, we remove tartar and plaque buildup below and around the gumline. Next, we use a different tool to smooth out any rough spots on the tooth above and below the gumline. Removing these rough spots reduces the likelihood of the teeth and gums attracting more bacteria and developing future infections.
Laser therapy typically requires two separate sessions that may take up to two hours each. We focus on one side of the mouth during each session to allow the area to heal and recover properly. Although the patient may only need one- day for recovery, it is best to allow the soft tissues to fully heal before inflicting any more trauma, no matter how little.
"We use the laser to access and remove the inflamed gum tissue from around the patient's tooth roots."
Questions Answered on This Page
People Also Ask
Recovery
Since laser gum surgery is minimally-invasive, it only requires a local anesthetic. Therefore, patients are able to drive home right after their treatment and resume normal activities. We advise patients to rest and take it easy on the first day. It is important to clean out the mouth frequently and take extra care of their oral hygiene during the recovery period. However, we advise against brushing or flossing for the first 7-10 days, avoiding smoking, and following a soft food diet. We will recommend appropriate cleaning and eating habits following the treatment.
Most patients recover within the first 24 hours of each treatment session. We may require or recommend a follow-up visit after the patient has completed their final session in order to assess their condition and ensure treatment went as intended. We will adjust the treatment plan accordingly and discuss the patient's next course of action, if applicable.
"Most patients recover within the first 24 hours of each treatment session."
Frequently Asked Questions
Q. What are the top benefits of laser therapy?
A. One of the greatest benefits of laser therapy is that it eliminates or reduces fear and dental anxiety associated with oral surgery. Patients are put on a local anesthetic and typically recovered within the first 24 hours, reducing time requested off work or school. Lastly, laser therapy allows for more precise and accurate results than traditional manual surgeries.
Q. What is the primary purpose of laser therapy?
A. The primary purposes of laser therapy are to remove bacteria and infection from the gums and underlying tooth structures and to help regenerate both soft tissue and bone. Laser therapy allows for the regrowth of new cementum, new periodontal ligament, and new alveolar bone, the three components needed for full oral function. It also provides a minimally invasive procedure for a tough oral disease (periodontitis), historically treated through invasive surgery.
Q. What can laser therapy help treat?
A. Laser therapy has been used in many areas of dentistry. It can help treat cavities, hypersensitivity, gum and periodontal diseases, and gummy smiles. Cosmetic treatments, such as teeth whitening, may also be done through laser therapy.
Q. Is laser therapy painful?
A. Laser therapy uses light energy, so it is essentially painless. Patients may experience some tenderness or soreness on the treated side on the day of treatment as they heal. However, it is important to follow all post-treatment instructions to avoid hurting the gums or causing any problems during the recovery process.
Q. How does laser therapy work in periodontics?
A. Laser therapy works by emitting light energy through a thin fiber laser that acts as a vaporizing tool. The laser is inserted between the teeth and gums and eats away at harmful bacteria trapped in the soft tissues without cutting them. The laser device has an alternative setting that creates a blood clot to properly seal the gums.
Start Feeling Better – Visit Us Today
By visiting us as soon as possible, our team can help get you the professional treatment you need. Instead of waiting around and allowing the symptoms to get worse, we can provide you with treatment options.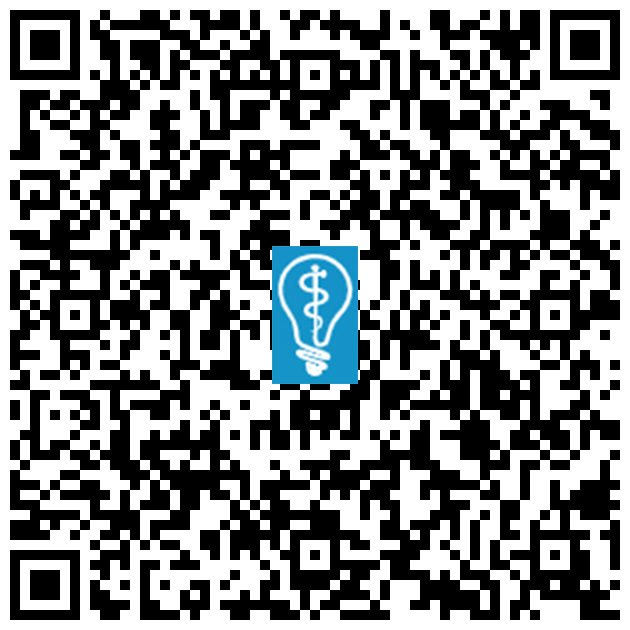 Scan here to view this page, Laser Therapy in Periodontics, on mobile
Call Us Today
Gum disease progresses and can lead to more complications, such as tooth and bone loss, when left untreated. Not only does laser therapy help mitigate pain and other symptoms, it also helps prevent disease from recurring. Call us today at (972) 535-6555 to schedule an appointment or learn more about our services.
Helpful Related Links
About our business and website security
Texas Implant & Dental Specialists was established in 2007.
We accept the following payment methods: American Express, Cash, Check, Discover, MasterCard, and Visa
We serve patients from the following counties: Collin County, Denton County and Dallas County
We serve patients from the following cities: Plano, Frisco, Allen, McKinney, Garland, Richardson, Prosper, Wylie, Murphy, and Dallas

Norton Safe Web

. View Details

Trend Micro Site Safety Center

. View Details
Related Posts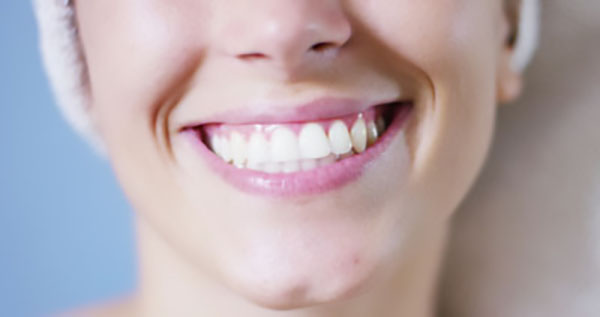 Periodontal treatment from a periodontist is a great way to address a range of gum and jawbone concerns. They can also treat issues like missing teeth. This review discusses the various treatment options that are available for patients who consult a periodontist and highlights the signs that indicate a need to visit this specialist.Popular treatment…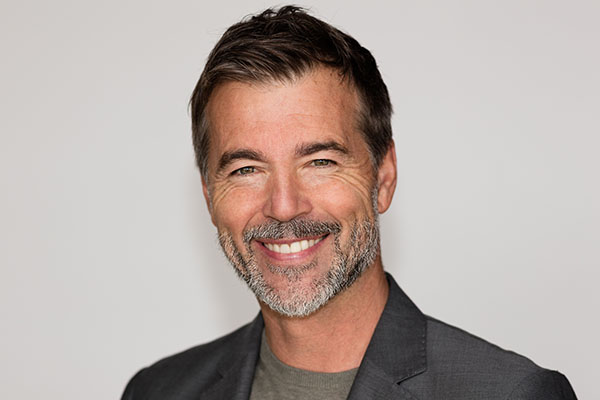 General dentistry helps prevent, diagnose, and treat a wide range of dental issues, like tooth decay and gum disease. General dentists are the most common types of dentists, and they spend most of their time performing preventative treatments.Many patients have oral health questions for general dentists. Here are the answers to the most frequently asked…
General dentistry offers multiple ways to cure bleeding gums, with many of them being simple solutions. Bleeding gums should not be ignored; they could be caused by something as minor as brushing too aggressively or something as serious as chronic gum disease. A visit to a dentist is in order if your gums often bleed…
Explore additional topics covered on our website: