Preventative Care
Plano, TX
Preventative care is about keeping your teeth healthy and treating minor concerns before they progress. Preventative care includes any actions taken by a patient or dental professional to help prevent oral disease and infection. That can consist of daily brushing and visiting the dentist regularly. Ignoring your oral health can impact your overall health as bacteria in the mouth can spread to the rest of the body.
Preventative care is available at Texas Implant & Dental Specialists in Plano and the surrounding area. We can diagnose and treat problems before they develop or worsen. Looking thoroughly at the mouth, including the teeth, gums, and jawbone, allows us to anticipate whether any conditions may arise and treat the patient beforehand. Call us at (972) 535-6555 to schedule an appointment.
Preventative Care Explained
Any efforts made by a patient or a dental professional to keep their teeth and mouth healthy are considered preventative care. Preventative care in dentistry includes routine exams and cleanings, X-rays, sealants, and fluoride treatments. In addition, any education you receive at the dental office, such as tips on brushing and flossing properly, is also considered preventative care since it helps prevent dental issues before they start.
Preventative care in periodontics includes understanding risk factors such as age, smoking, diet, and genetics, which can all increase the risk of developing periodontal disease. One way to prevent periodontitis is to follow a good oral hygiene program. A yearly comprehensive periodontal evaluation can also be helpful. This exam takes a close look at all the structures of the teeth, including plaque level, bite, and bone structure.
Preventative care allows the dental professional to monitor patients' oral health, promote healthy habits, prevent disease through various treatments and catch problems early. That gives the patient and dentist or periodontist time to treat and potentially reverse any issues. However, if the visit to the dentist or periodontist is for fillings, root canals, or extractions, it has gone beyond preventative care.
"Preventative care in dentistry includes routine exams and cleanings, X-rays, sealants, and fluoride treatments."
Types of Preventative Care
During a regular dental visit, a patient can potentially undergo several preventative exams and treatments, including:
Oral exam and cleaning: This includes a thorough exam of the teeth and gums for signs of decay or disease, a dental cleaning with plaque and tartar removal, and teeth polishing.
Oral cancer screening: The dentist will examine the soft oral tissues and the neck, face, and throat for possible evidence of oral cancer.
X-rays: X-rays get taken periodically to check on the health of the teeth below the gum line.
Checking current restorations: If there are any fillings, crowns, or implants, the dentist will check for potential defects.
Fluoride treatment: Fluoride fortifies the teeth and interrupts the production of acids by bacteria to prevent tooth decay.
Dental sealants: This thin sheet of plastic placed on the grooves of the back teeth protects them from the bacteria responsible for decay.
"During a regular dental visit, a patient can potentially undergo several preventative exams and treatments."
Preventative Care at Home
Patients can also do preventative care at home. Completing a few simple tasks every day and making vital lifestyle changes can significantly improve oral health.
Brush teeth daily: This is one of the most important parts of preventative dentistry. Brushing teeth daily with fluoride toothpaste is the cornerstone of good dental health.
Flossing daily: Flossing often gets overlooked, but this helps clean out the tight spaces between the teeth and gums.
Use mouthwash: An approved mouthwash can help remove bacteria and small pieces of food that brushing and flossing missed.
Eat a balanced diet: Eating a diet rich in fruits and vegetables that limits sugar provides the nutrients needed for strong, healthy teeth and gums. It is important to drink plenty of water.
Patients concerned they are not brushing or flossing correctly should ask their dentist or periodontist for a demonstration. Using an incorrect brushing technique can hurt the gums and deteriorate essential tooth enamel. In addition, brushing too hard can trigger bleeding and gum recession.
"Patients can also do preventative care at home."
Complications from Ignoring Preventative Care
Neglecting preventative care often results in many dental complications. For example, untreated tooth decay and gum disease can lead to tooth loss. Regular checkups identify these problems before they become severe. Ignoring tender, inflamed, and bleeding gums is a recipe for periodontitis or severe gum disease. Early intervention through a deep cleaning with a periodontist can stop this disease before it progresses too far. Screenings for oral cancer are also an important part of preventative care. It is even more important if a patient is in a high-risk group, such as tobacco users, heavy alcohol drinkers, and people with a history of extreme sun exposure.
Even for those who avoid oral disease, their teeth can suffer cosmetically. Neglecting dental care can lead to cracked, chipped, and stained teeth. Bad breath can also be the result of ignoring your oral health. Studies have also shown there is an oral-systemic link. Poor dental care can negatively impact overall health. Gum disease gets linked to conditions like stroke, heart disease, diabetes complications, low birth weight, and premature labor. When dental health issues are not get caught early, they are often more complicated to treat. General dentists may need to refer patients to a periodontist or other specialist for treatment. These specialists get trained to handle more severe oral conditions.
"Gum disease gets linked to conditions like stroke, heart disease, diabetes complications, low birth weight, and premature labor."
Questions Answered on This Page
People Also Ask
Frequently Asked Questions
Q. Why is preventive care vital?
A. Brushing and flossing remove plaque from your teeth and keep them clean and free from disease. Additionally, regular dental visits and cleanings can help prevent more serious dental issues such as surgery and extractions. Making healthy lifestyle choices, such as improving your diet, can also improve your overall health and oral health.
Q. How often should I see my dentist?
A. It is recommended you see the dentist twice a year. However, depending on the state of your oral health, the dentist may recommend you come more frequently. During your appointment, the dentist will thoroughly evaluate your oral health and look for signs of trouble.
Q. When should I see a periodontist?
A. Periodontists have fulfilled all of the requirements for general dentistry and an additional three years of education and training in periodontics. As a result, they can provide preventative dental care and treat patients when they do have concerns. However, in most cases, a primary dentist will refer their patients to a periodontist when suffering from a gum-related issue.
Q. How can I prevent periodontal disease?
A. Periodontal or gum disease can cause significant health issues, including tooth loss and even heart disease. Therefore, regular dental cleanings and checkups are vital to avoiding gum disease. One simple way to prevent gum disease at home is to brush twice a day and floss daily.
Q. Are fillings considered preventive dental care?
A. Fillings are not a part of preventative care. Instead, a filling is considered a restorative treatment. The goal is to limit these procedures as much as possible through prevention.
Start Feeling Better – Visit Us Today
By visiting us as soon as possible, our team can help get you the professional treatment you need. Instead of waiting around and allowing the symptoms to get worse, we can provide you with treatment options.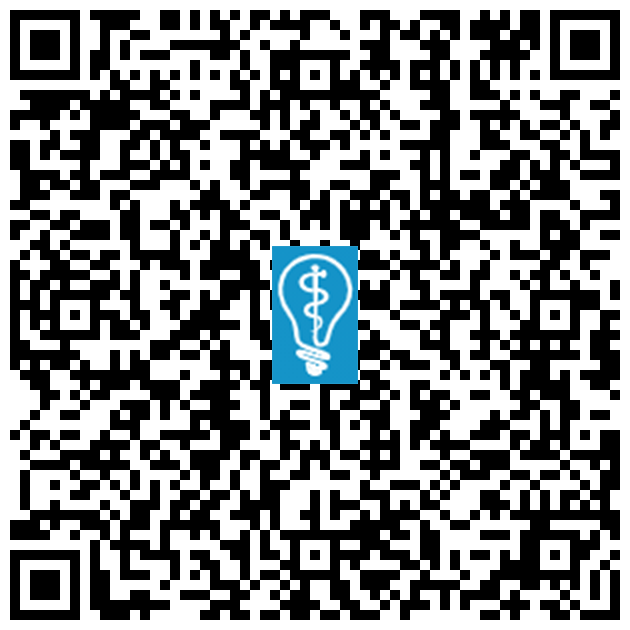 Scan here to view this page, Preventative Care, on mobile
Do Not Neglect Your Preventative Care
Preventative care should not get ignored. Making regular appointments to see the dentist or periodontist and practicing good oral hygiene at home will help prevent more serious oral health problems. Good oral health will also help you maintain your overall health and wellness. Call Texas Implant & Dental Specialists at 972-535-6555 to schedule an appointment.
Helpful Related Links
About our business and website security
Texas Implant & Dental Specialists was established in 2007.
We accept the following payment methods: American Express, Cash, Check, Discover, MasterCard, and Visa
We serve patients from the following counties: Collin County, Denton County and Dallas County
We serve patients from the following cities: Plano, Frisco, Allen, McKinney, Garland, Richardson, Prosper, Wylie, Murphy, and Dallas

Norton Safe Web

. View Details

Trend Micro Site Safety Center

. View Details
Related Posts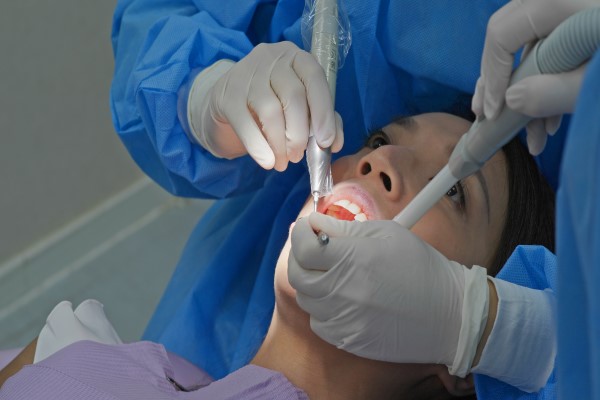 Scaling and root planing is an interventive procedure completed by periodontists to remove plaque and tartar around the gums and the tooth roots. The procedure is required as a treatment for periodontal disease or infection, which often compromises the gums, bones, and tissues supporting the teeth. Continue reading to learn about the scaling and root…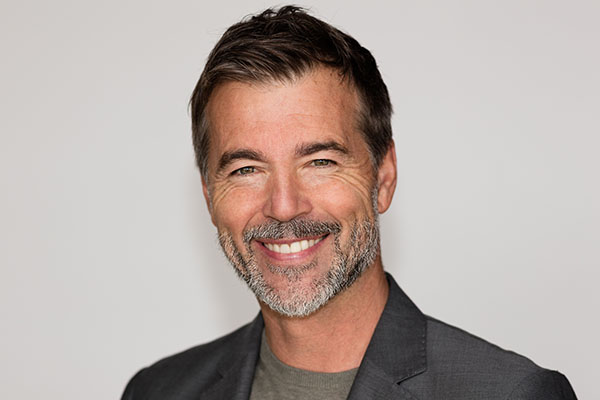 General dentistry helps prevent, diagnose, and treat a wide range of dental issues, like tooth decay and gum disease. General dentists are the most common types of dentists, and they spend most of their time performing preventative treatments.Many patients have oral health questions for general dentists. Here are the answers to the most frequently asked…
General dentistry offers multiple ways to cure bleeding gums, with many of them being simple solutions. Bleeding gums should not be ignored; they could be caused by something as minor as brushing too aggressively or something as serious as chronic gum disease. A visit to a dentist is in order if your gums often bleed…
Explore additional topics covered on our website: